<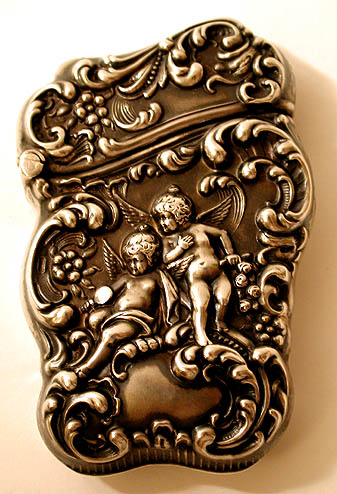 The Georgetown Flea Market began in 1972 as the brainchild of Michael Sussman.
Larry McMurtry, who ran a bookstore in Georgetown,
based his novel Cadillac Jack on our market.
An excellent book. Recommended reading!

Many prominent local, national and international personalities visit the market.
The crowd is as diverse as the items for sale!
Antiques, collectibles, art, furniture, rugs, pottery, china,
jewelry, silver, stained glass, books and photographs
are a sample of the available items.

GENERAL INFORMATION

Year Round
As with any outdoor market, the weather has an impact on both the numbers of vendors and visitors.
If there is a downpour or a blizzard, we suggest you go to the movies.
Otherwise, come on down! There will be vendors.
8 AM to 4 PM.

Food
Many varied and interesting places to eat are adjacent to the market.

Types of Payment Accepted
All of our vendors accept cash (U.S. Currency).
Some of our vendors accept personal checks and credit cards.
That is between you and the vendor.

Pick-ups
If required, you may bring your vehicle to the entrance for loading.
Make arrangements with the merchant, who will bring your items to the entrance.
Be sure not to block traffic during loading.




Matchsafe: COINSILVER.COM